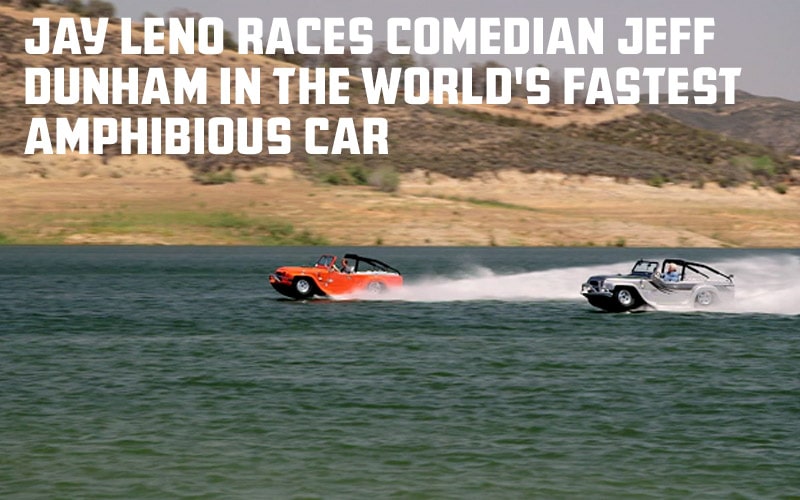 "All right, this is stupid fun."
Sitting behind the wheel of the world's fastest amphibious car on a recent episode of CNBC's "Jay Leno's Garage," Jay Leno can't hide his excitement. He's tearing across the open water of Castaic Lake, just northwest of Los Angeles, racing fellow comedian Jeff Dunham.
They're each driving a $155,000 2016 WaterCar Panther. It looks sort of like a Jeep, and it handles like one on the road, but this vehicle is also made for water. And it's fast.
Click here to read full article.