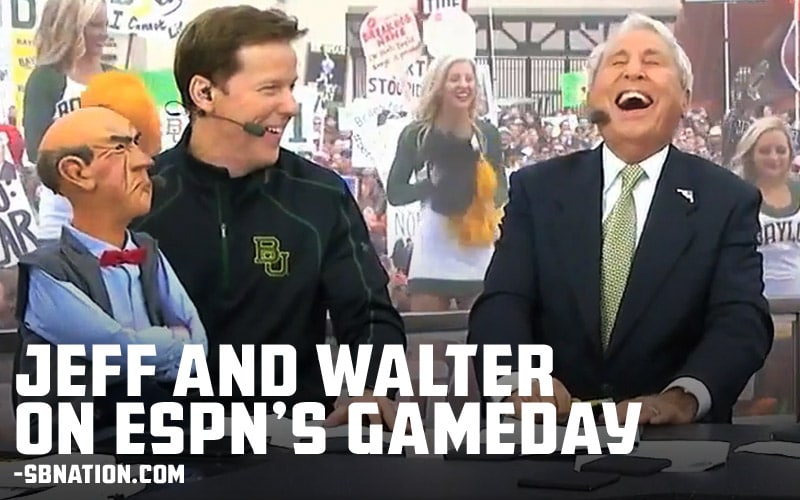 Jeff and Walter make (former football player) Desmond Howard laugh uncontrollably in their appearance on ESPN's College Game Day.
Jeff Dunham made a guest appearance on College GameDay this weekend to support his Baylor Bears. But he didn't come alone — he brought his beloved Walter puppet to make some picks. And, oh man, Desmond Howard could not stop laughing at his jokes.
During the final pick, Walter/Dunham (unsurprisingly) picked Baylor over Oklahoma, and Lee Corso did as well, by wearing a bear head and putting his arm around Walter:
If you think about it, Walter the puppet kind of looks like Lee Corso, and yes, it's partly because they're old men. But it's also like they're long-lost twins. If ABC wants to make a sitcom — or remake Perfect Strangers — starring Lee Corso and Walter the puppet, I'll definitely watch it.
Click here to read the article and watch the video.